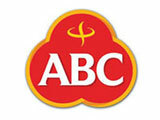 Super Shine Trading Co., Ltd.
Mon

8:30 AM

-

5:00 PM

Tue

8:30 AM

-

5:00 PM

Wed

8:30 AM

-

5:00 PM

Thu

8:30 AM

-

5:00 PM

Fri

8:30 AM

-

5:00 PM

Sat

8:30 AM

-

5:00 PM
Company Profile
Our Objectives is to continuously grow, diversify and transfer of knowledge, skills and development into Myanmar. Super Shine Group employees who have adopted this challenge spirit personify our path to growth. All our employees provide differentiated creative service and solution to truly satisfy our loyal customers.
Our Mission is to be a platform for global brands to become available in Myanmar (Burma) and to continually be on par with the ever-evolving global economy. Moreover, we provide quality and variety as a wholesaler and retailer and cater to the diverse demand of the consumers. Furthermore, we maintain a team that strives to meet the need of our valuable customers.
Our vision is to be the leading provider of high-quality goods and services in Myanmar and to be a company that fulfills the need of local population in terms of consumer goods.
Mandalay - No.Tha(9/5) 65 street, Tharyarwddy Mingyi Road, Phu Saw Htee street, Pyigyi Takhon Township, Mandalay.
Phone: +95 9 977110729